over 40 years of
TOWING SERVICE YOU CAN TRUST
Need a tow? We can help! Interstate Towing Service in Georgetown, KY is here to help. We offer fast towing service at competitive rates. We understand that this is a stressful situation and you can rely on us to arrive quickly. Has your car broken down? You need a company you can rely on to be there for you. When you call us, that's exactly what you'll get: a company providing you the efficient & fast towing service. For affordable towing service in Georgetown, KY, call Interstate Towing 24/7!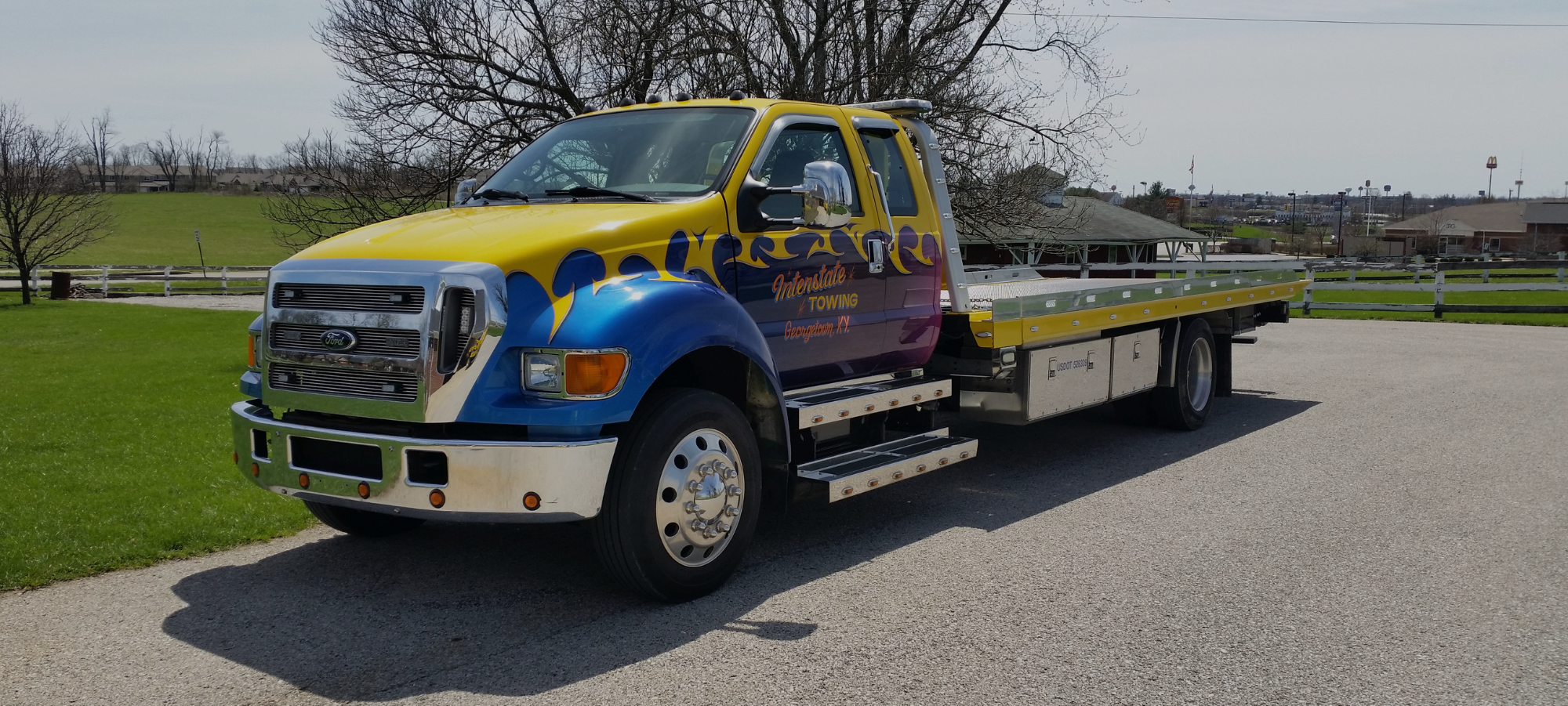 Interstate Towing Service
20141203_095157_1_-181308sel26885
20160609_193629-181872sel26888
Interstate Towing Service
WHY CHOOSE US?
We have the experience and customer service that sets us apart. We will always do our utmost to get a tow truck to you as quickly as possible and tow your vehicle wherever you need it in the Georgetown, KY area. In need of a wench out, fuel delivery, or lockout? You are our number 1 priority. Our goal with every job is to minimize your hassles and get you back on the road quickly and safely.
We understand that breaking down or experiencing an automobile accident can be stressful. No matter what you're situation is, you can always count on Interstate Towing to assist. Call us day or night for towing and roadside assistance you can trust!
What you can expect from us!
LIGHT DUTY TOWING
If you need a tow truck in Georgetown, KY, Interstate Towing is the one to call if you require light-duty towing. We have the knowledge and equipment to tow your vehicle safely and effectively.
ROADSIDE ASSISTANCE
Have you run out of gas or need a wench out? Our team is here to help. Interstate Towing can even assist with jumpstarts and even some lockouts. We're here for you when you need it the most.
FRIENDLY SERVICE
We understand that when you're calling us, you're experiencing trouble. Interstate Towing prides itself on being customer service and client-focused. Our customers always come first.
Contact Us!
In need of a tow? Interstate Towing is the one to call if you require light-duty towing. If you need your car or SUV towed, we have the knowledge & the right equipment to get the job done.